Backpack with badges & Embriidered Demin Jeans
BLACK NYLON AND LEATHER SKULL BACKPACK WITH BADGES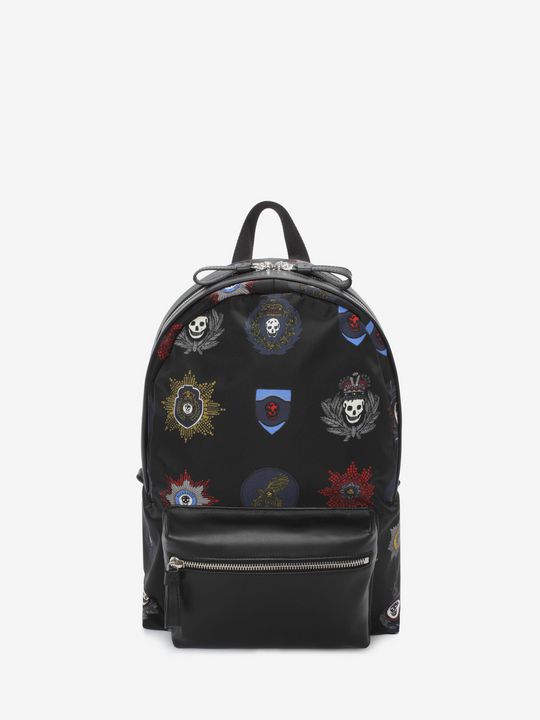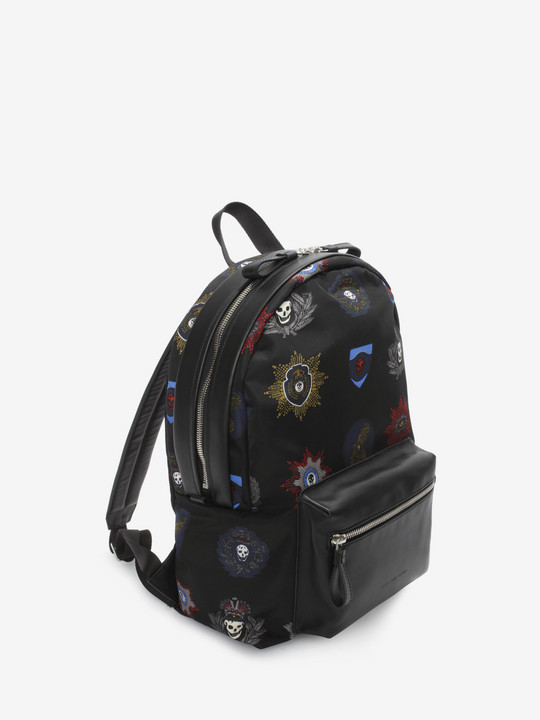 Black nylon skull back pack with all over printed badges, adjustable straps, skull zips and black calf leather front zip pocket. Brass hardware with silver finish.
DIMENSIONS:
Width 13.6 inches
Height 18.3 inches
Depth 5.5 inches
MATERIAL:
95% Nylon, 5% Calf-skin leather
EMBROIDERED DENIM JEANS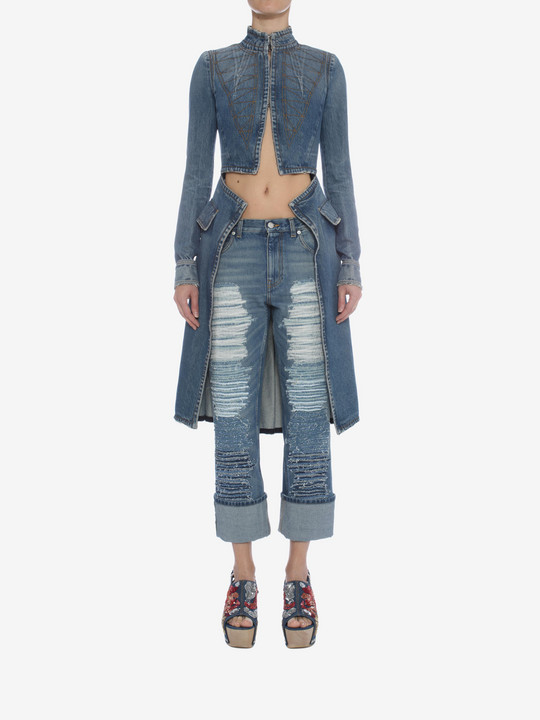 Medium vintage washed embroidered denim jeans. Frayed front pannel and printed pocket outline at the back. Large turn up bottoms.
MATERIAL :
100% Cotton
---